I-5 Attractions
From Disney to SeaWorld and Busch Gardens… and everything in between. With so many new and exciting things to do along I-5, it can be difficult to know where to begin. Our I-5 Attractions list is constantly growing, with new destinations added regularly. So check us out often!
I-5 doesn't have to be a long, boring drive… You're a little ahead of schedule and you've got a few extra hours, so what's your hurry? Why not take a side trip? Get off the Interstate and discover the real America… small towns, scenic coastlines, historic communities and some of the east coast's most enjoyable roadtrips. The Rogue-Umpqua Scenic Byway is a National Scenic Byway in the U.S. state of Oregon. From rolling, oak-covered hills to towering coniferous forests; from roaring whitewater rapids to...
read more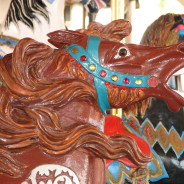 Tucked away in Southeast Portland near the Sellwood Bridge is Oaks Amusement Park, one of the oldest continuously operated amusement parks in the United States. A modest operation, the park currently includes about two dozen rides that operate seasonally, a skating rink that is open year-'round, and picnic grounds. The Oaks has been a part of the lives of many Portlanders and other Oregonians for nearly a hundred years, and many people hold fond memories of it. Family rides include: The Rockin Tug - Set sail for adventure on the latest...
read more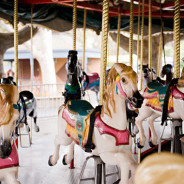 William Land Park, frequently referred to as simply "Land Park" is a major city park in Sacramento, California. The park is located between Interstate 5 and State Route 160. There are several city attractions located within the park including: The Sacramento Zoo Fairytale Town, a park which has play equipment designed to represent articles from various fairy tales and nursery rhymes (there is a small admission fee). The William Land Golf Course Funderland, a small amusement park with several carnival like rides including a roller...
read more