I-5 Attractions
From Disney to SeaWorld and Busch Gardens… and everything in between. With so many new and exciting things to do along I-5, it can be difficult to know where to begin. Our I-5 Attractions list is constantly growing, with new destinations added regularly. So check us out often!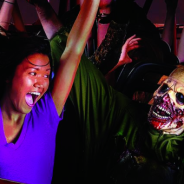 Six Flags Magic Mountain's 22nd season of Fright Fest® will be the biggest and scariest in the Park's history. The line-up of new haunted attractions includes three immersive and terrifying mazes, a new scare zone, more roving "scare-actors" than ever before, and an additional weekend bringing the total to 14 event days. For five frightfully fun weekends, Six Flags Magic Mountain leaves no tombstone unturned to deliver what guests want most…the ultimate scare factor. Fright Fest will include a total of eight electrifying mazes, seven...
read more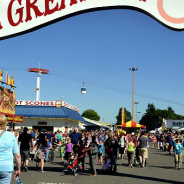 The Washington State Fair is the largest single attraction held annually in the state of Washington. The fair continually ranks in the top ten largest fairs in the United States…
read more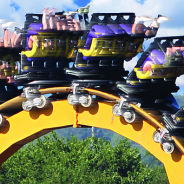 Valencia, California  — Go Big. Go Backwards! For a limited time only, Six Flags Magic Mountain's popular suspended looping coaster, BATMAN™ The Ride, is more intense than ever as riders dare to take on an all new experience – going backwards! As the roller coaster climbs the 10-story lift hill, riders will take in the full scope of BATMAN™ The Ride's track as they anticipate the adventure that lies ahead. The train will reach speeds of 50 mph and travel through 2,700 feet of track, all while maneuvering hairpin turns, vertical loops,...
read more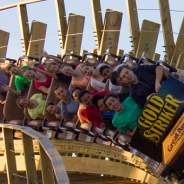 The tallest and fastest wooden roller coaster in Northern California, with the longest initial descent tunnel on any wooden coaster, will be open from Day 1 in 2014. High-speed twists, turns, drops, station fly-by and the Old West are the top features of Gold Striker… https://www.cagreatamerica.com/
read more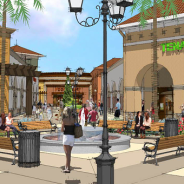 The Outlets at Tejon Ranch is a a 320,000-square foot upscale outlet center under construction off Interstate 5, one of California's most traveled highways. The new center will occupy a 43-acre site within the historic and scenic landscape of Tejon Ranch and will be easily accessible from Los Angeles, Bakersfield, Santa Clarita, the Antelope Valley and the San Fernando Valley. Inspired by the history and dramatic landscape of the area, architects designed the center to seamlessly integrate into its natural surroundings. A replica of...
read more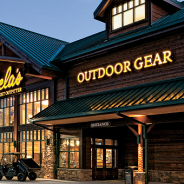 A contractor has been selected by Cabela's to build its new 100,000 square foot, ground-up retail store in Tualatin, Oregon. This will be the second Oregon store for the Nebraska-based chain. The new store will be located directly off I-5, exit 289. The interior of the new store will feature Cabela's next-generation layout, designed to surround customers in an outdoor-like experience with trophy animal mounts and displays. Additionally, it will include a Gun Library, Bargain Cave, Fudge Shop, indoor archery range, mountain replica...
read more
I-5 doesn't have to be a long, boring drive… You're a little ahead of schedule and you've got a few extra hours, so what's your hurry? Why not take a side trip? Get off the Interstate and discover the real America… small towns, scenic coastlines, historic communities and some of the east coast's most enjoyable roadtrips. The Rogue-Umpqua Scenic Byway is a National Scenic Byway in the U.S. state of Oregon. From rolling, oak-covered hills to towering coniferous forests; from roaring whitewater rapids to...
read more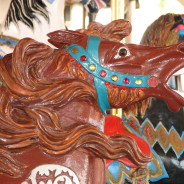 Tucked away in Southeast Portland near the Sellwood Bridge is Oaks Amusement Park, one of the oldest continuously operated amusement parks in the United States. A modest operation, the park currently includes about two dozen rides that operate seasonally, a skating rink that is open year-'round, and picnic grounds. The Oaks has been a part of the lives of many Portlanders and other Oregonians for nearly a hundred years, and many people hold fond memories of it. Family rides include: The Rockin Tug - Set sail for adventure on the latest...
read more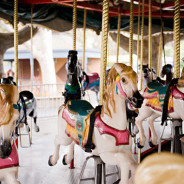 William Land Park, frequently referred to as simply "Land Park" is a major city park in Sacramento, California. The park is located between Interstate 5 and State Route 160. There are several city attractions located within the park including: The Sacramento Zoo Fairytale Town, a park which has play equipment designed to represent articles from various fairy tales and nursery rhymes (there is a small admission fee). The William Land Golf Course Funderland, a small amusement park with several carnival like rides including a roller...
read more